Terms & Conditions
Subscription will give each school or individual home user a log in which is valid for one year.
In the case of schools, during that year all teachers and pupils in the purchasing institution can use the log in both on site and at home, as long as the user is a member of the purchasing institution.
Access to the site must not be shared with users outside the purchasing institution.
All images, text and music within these resources are the intellectual property of Little Red Languages Ltd and subject to copyright. This material may be freely downloaded for educational use within the purchaser's institution, or home, as applicable, but must not under any circumstances be reproduced for, or otherwise made available to, individuals or institutions not party to a subscription agreement, without the express written permission of Little Red Languages Ltd.
Subscription to this site implies acceptance of these terms and conditions, which shall be governed by the laws of England and Wales. All materials Copyright © Little Red Languages 2021. All rights reserved.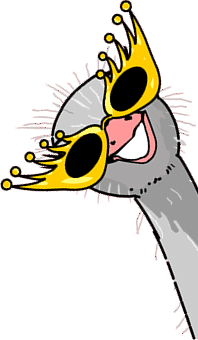 Privacy Policy
This privacy statement explains how Little Red Languages collects data and how we use that data.
Collection and use of personal information
You do not have to register to access information and free resources on our website and we do not automatically collect personal information through the website. If you choose to take out a subscription, the only personal information that we collect is your name and the email address you have used to sign up on our subscription page.
We use these contact details to send an introductory welcome email when you first subscribe so that you can easily contact us should you have any queries or requests at any time during the course of your subscription.
We don't send out regular emails, but if you're happy for us to do so, we'll contact you to remind you when your subscription is about to expire and to offer you a discount code for resubscription. If you don't want to receive any emails from us after the introductory welcome, just let us know and we will not contact you again.
We do not share your name or email address with third parties.
Use of cookies
Cookies are small text files that are sent to your browser from a website you visit. They are stored on the device (such as your computer's hard drive, your mobile phone or your tablet) which you are using to access the internet.
We use cookies in two ways:
- to identify when you log on as a subscriber, so that you are allowed access to full versions of our stories and resources.
- to improve the performance of our website by using Google Analytics to track and monitor visitor usage, for example by identifying how visitors arrive at our site and which pages are most visited. The information collected is anonymous.
Your consent to this policy
By using our website, you consent to our web site privacy policy.
Changes to this privacy policy
If we change our privacy policy, we will post those changes on this page, and update the Privacy Policy modification date below.
Contact details
Email: admin@littleredlanguages.co.uk
Policy last modified May 24, 2018