Image Freedom... What picture can you see in your head?
It's the time of year when thoughts turn to holidays, escape from routine - and freedom!
That means it's a great time to enjoy a multilingual poem specially created for National Poetry Day. We celebrated the event last year with our own poem depicting simple images of Freedom as seen through the eyes of a child.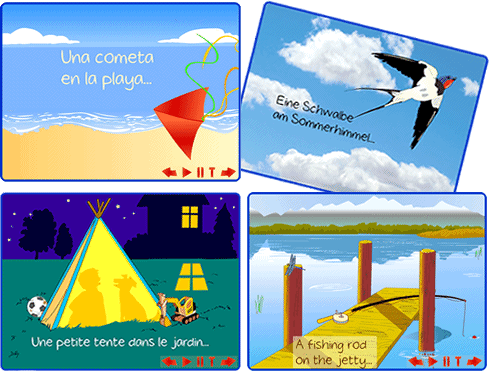 The poem is available in English, French, German and Spanish.
Try it as a springboard for children to write their own poem in the language of their choice.
They could write their own lines to add to the poem, or improve an existing line simply by adding adjectives.
What are the children's favourite lines or words in the poem in each of the languages?

How about dragonfly...golondrina...hirondelle...sommerhimmel?...

Change
This year's National Poetry Day is on October 4th and the theme is Change. We're busy working on our new poetry ideas and resources for the Autumn term.
They'll also be perfect for celebrating European Day of Languages on September 26th.
Watch out for our new poems coming soon!