Poetry for a Change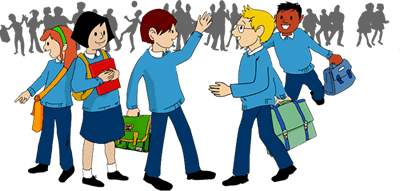 Having problems viewing the interactive version?
Our website works on computers, laptops, iPads and other mobile devices. We always produce two versions of each story – an interactive one and a movie one. If you use the website on a computer or laptop, you should see the interactive version of the stories. This allows you to click on the buttons to move through the stories at your own pace, hide/show the text - and click on the hidden creatures! On an iPad or phone, you will see the movie version. This not interactive, but you can use the movie controls to play, pause and enter full screen mode.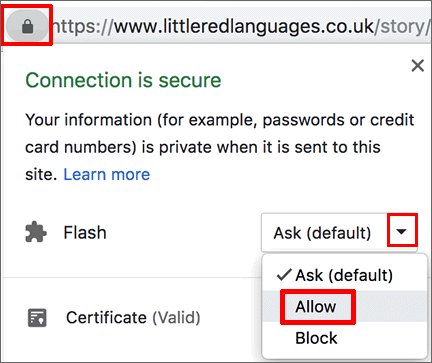 If you are using Chrome as your browser, you may find that there is a problem and you are now seeing the movie version on your computer. The security settings in Chrome have changed recently and you now have to choose to allow Flash to run.
1.Click the lock symbol on the left of the address bar. 2. Change the Flash setting to Allow.
3. Click the cross at the top right to close window.
4. To apply the updated setting, click the Reload button which appears at the top of the web page.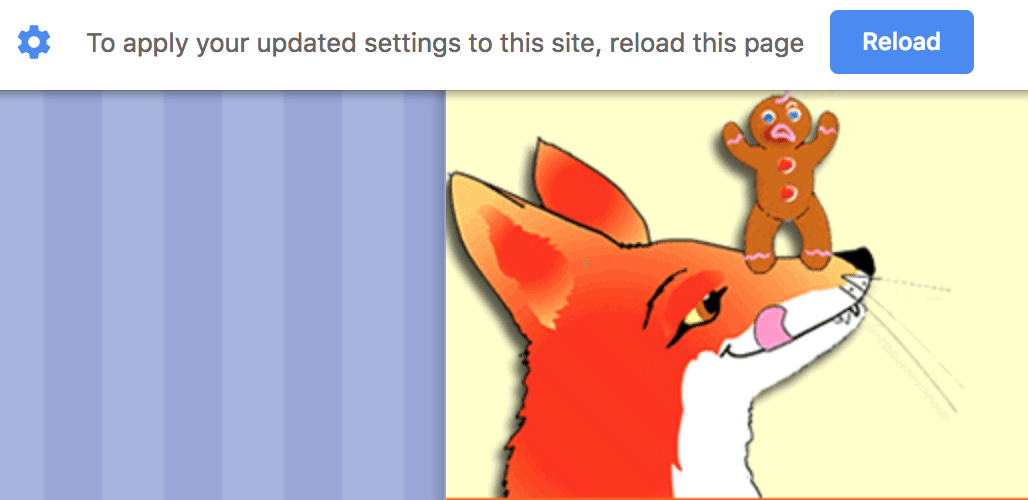 This will enable Flash on all pages in the website. However, once you close Chrome your preferences are not saved so you will have to allow Flash again the next time you open the website - it's easy!
If you are using Safari as your browser, you can change your settings to allow Flash Player to run on the website every time you open it. The procedure varies depending on which version of Safari you are using, so it's best to follow Adobe's instructions here.