Have you planted your Turnip, Navet, Nabo or Rübe seeds yet?
The Enormous Turnip is a lovely story for spring time and is great fun to act out with our printable masks and puppets. It's available in five languages - English, French, German, Spanish - and Bulgarian!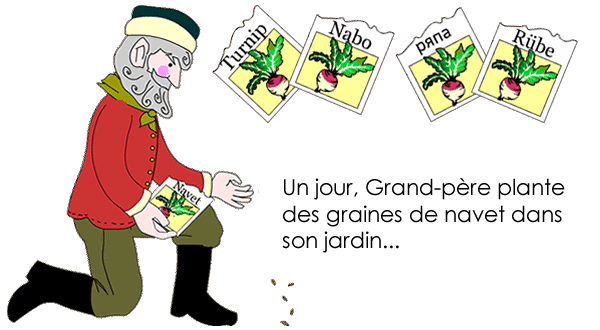 It's nearly time for an Easter Egg Hunt!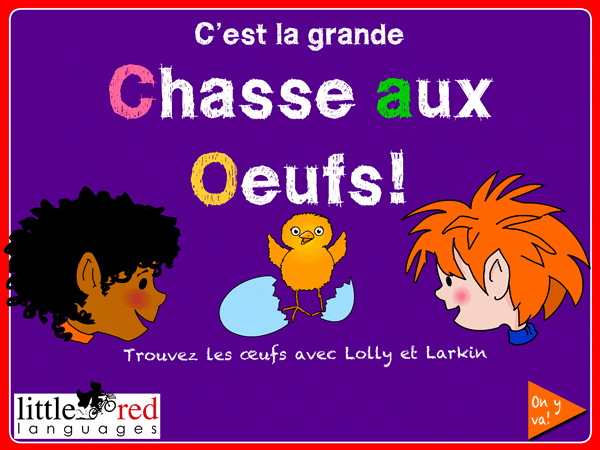 Use the secret clues to find the hidden eggs in our free Easter Egg Hunt story.
Join Lolly and Larkin in their search to find the 9 eggs hidden by the Easter bunny.
The language focus is on colours and prepositions and printable word mats and playing cards are available to download. The story is also great for dictionary work with a printable list of the secret clues!
Available in French, Spanish and English.
Having problems viewing the interactive versions of our stories on your computer or laptop?
Click here to find out how to fix it!