Jack and the Beanstalk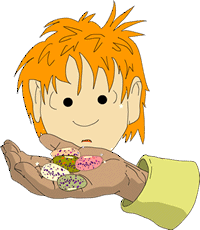 A traditional tale with magic beans, a giant, a mysterious old man - and plenty of drama!
Simple navigation controls allow the narration to be paused and replayed and there's an option to remove the text at any point to focus on listening skills.

Look out for the little frog hiding on each page!
A range of linked resources, including printable books, puppet and mask templates, image galleries and Smart Notebook files provide plenty of support for school and home use.