El Nabo Gigante
Our version of a Russian folktale originally written by Aleksey Nikolayevich Tolstoy 110 years ago!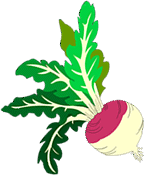 The repetitive nature of the story makes it a great one for joining in with, acting out - maybe even having a bit of a jig along to the music!

Don't forget to look out for the mouse hiding in each page!
The story is also available in Bulgarian, English, French and German!