El Nabo Gigante
Our latest story is an adaptation of the Russian folktale originally written by Aleksey Nikolayevich Tolstoy 107 years ago!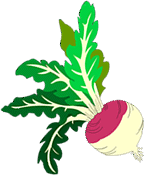 The repetitive nature of the story makes it a great one for joining in, acting out - and maybe even having a bit of a jig along to the music!
The text is highlighted as it's read and simple navigation controls allow the user to pause the soundtrack and hide the text at any point in the story.

Don't forget to look out for the mouse hiding in each page!
The story is also available in Bulgarian, English, French and German!