Freedom - Libertad
National Poetry Day was on 28th September and this year's theme was Freedom.
We celebrated the event by publishing our own poem with simple images of Freedom as seen through the eyes of a child.
The poem is available in English, French, German and Spanish.
Try it as a springboard for children to write their own poem in the language of their choice!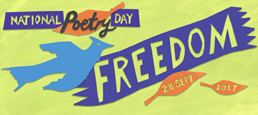 Find out more about National Poetry Day at https://nationalpoetryday.co.uk/